Do you think a dead phone battery is bad? Think again! Worse than a phone battery dead is a car battery dead making you late for all your appointments!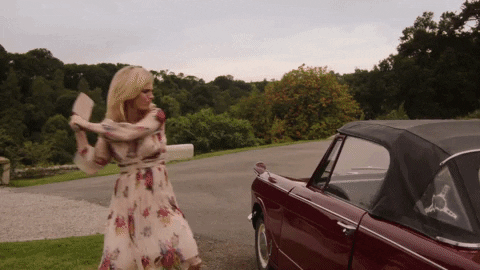 So, when was the last time you check your battery car? You don't want to miss that important appointment, do you?
Dead battery is pretty common, more than people are aware of, it all comes down to nobody – perhaps even yourself – remembering to check conditions of your car battery on regular basis
With that in mind, in order to help you avoid such a problem, we created this post with some tips on how to take better care of car battery.
Are you ready?
1 – BUT WHAT THE HECK IS A CAR BATTERY? 
Well, to begin with, it´s highly important to know that it is a vital item for the ongoing work of the electrical parts in a vehicle, even though, it´s main purpose is to feed the starter, which starts the engine, it is also what keeps your car´s electrical system running, so you don´t want that stop working.
2 – WHAT IS THE LIFE EXPECTANCY FOR A CAR BATTERY?  
The life expectancy for your car battery is typically between four to five years, however inferior on quality can last only up to two years.
Several factors determine how long your battery will last, for example, battery brand, weather conditions, vehicle type and driving habits. 
There are, however, several key pointers you can utilize to help increase the life expectancy of your car battery, and the top brands, above market average will last much longer
3 – HOW TO SPOT A MALFUNCTIONAL BATTERY?
Did it ever occur to you that the lights in your headlights and/or dashboard lights start to flicker and become dim?
If your answer was I did, then it´s likely your battery is going flat and that´s one of the signs. Others sign are even more common, the light warning battery on, the difficulty getting your car started in the morning or even corrosion on your battery terminals
So, to prevent not having your car, it is important once you noticed any of these signs, you take your vehicle to trusted repair shop and run a test on your car battery
4 – HOW CAN I TAKE BETTER CARE OF MY CAR BATTERY?
Well, if you want the life expectancy of your car battery to last long, some better practices are needed for example:
Check every six months for corrosion, dirty or loosen parts on the battery terminals;
In case you´re not using the vehicle very often, start it and let the motor on for at least 5 minutes once a week
To avoid overcharging your car battery, before starting the car, keep the lights, radio and air condition, all turned off.
Now that you know how to take better care of your car battery, how about choosing your next car in our website?
Liked our post? Then share it on your social medias and don´t forget to follow our page on Instagram and Facebook to get the latest tips and news about the automobile world.